We have the capacity to provide water treatment solutions to our customers with world-class technology.
Aiken Kakoki K.K. is a global firm engaged in business worldwide.
We will work in tandem with our partners globally,
to demonstrate our prowess in developing high-quality water treatment technology and
support abundant life with water everywhere.
Indonesia / China / Vietnam / Taiwan / Netherlands / Turkey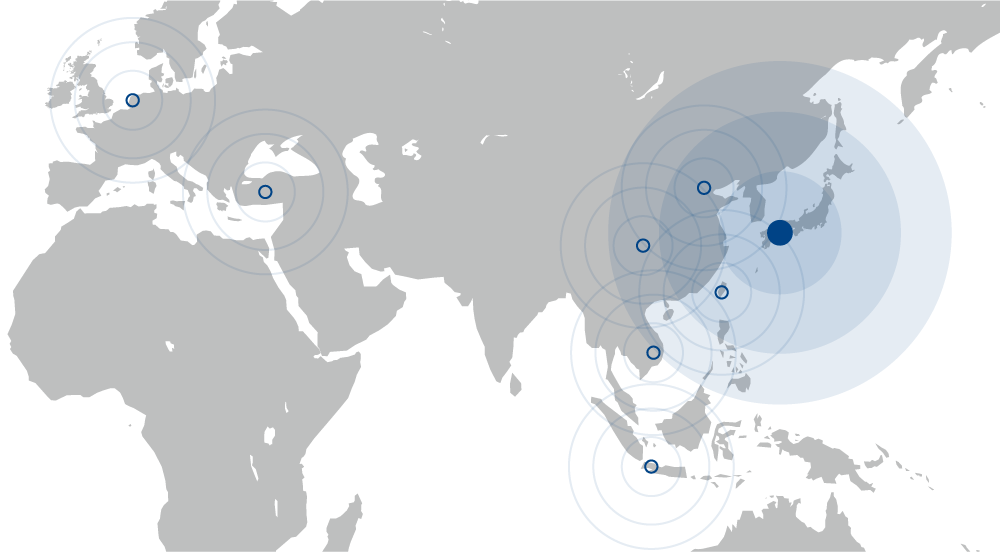 Implementation System
We travel on-site to provide engineering design and proposals.
Treatment equipment sales
Contracts
Technology provision
Business activities
Engineering, procurement and construction
Operation & maintenance

Aiken Kakoki K.K.

International local firms

Customer